FOR YOUR BUSINESS
COMMERCIAL AUTO

Vehicles used in conducting business, as opposed to those strictly for personal use, are typically insured under a commercial auto insurance policy, which protects the assets of the company from claims. 
If you are like most business owners, the separation between work and home is probably blurred.

Even if you only have 1 car for all your transportations needs, you are exposed to different risks when you drive for business than you are when your drive for personal reasons.  A commercial auto policy offers more extensive coverage.


A Commercial Auto policy is designed to protect a business, or vehicles  operated by employees, or vehicles with advertising, towing trailers, equipped with special equipment used in business or extend protection to a business entity for the use of "hired" or "NON OWNED"  USED FOR OR ON BEHALF OF THE BUSINESS.
What type of Vehicles Are covered under a Small Business Auto Policy ?
The 5 types of Insurance Protection:
Auto Liability
AUTO LIABILITY covers legal costs if someone sues over harm caused by your vehicle.
Medical Payments
Medical Payments covers medical payments linked to accidents.

Collision Coverage
Collision coverage pays to repair damage to your car from a collision with another vehicle.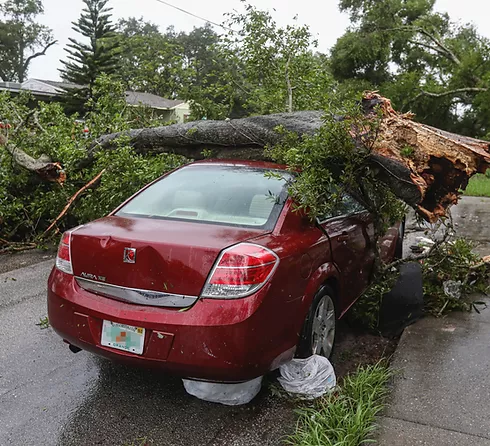 Comprenhensive Coverage
Comprehensive pays for vehicle robbery and damage from other causes, such as vandalism.
Uninsured Motorist
Uninsured protects you in the event a driver without insurance injures the driver or passengers in your vehicle. It can also cover damage to your vehicle from uninsured motorists.
If you use your vehicle for work, you may need a business auto insurance policy if you:
Deliver any goods, including pizza, flowers or other products. Provide a service that involves regularly using a vehicle. Carry equipment you use for work, such as cleaning or landscaping tools.
LET'S TALK
Request a Free Quote